Connection Policies & Regulations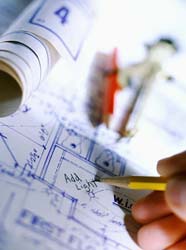 The City of St. Louis Water Division is dedicated to supplying the highest quality water to our customers. One of the ways we ensure this is possible is through the strict guidelines we have regarding our Water Division appurtenances.
It is a crime to tamper with or operate any appurtenance of the City of St. Louis' water distribution system without the prior approval of the Water Division. Unless specifically stated elsewhere in this document, the Water Division shall be the only judge if the requirements of these regulations have been met. These regulations are established by Federal, State, and City legislation and regulations. In addition, many years of experience operating a water distribution system has proven that by following these regulations there are long term savings to both the customer and the City.
The list of regulations for large service connections, small service connections, water main lays, and hydrant use is included below. For detailed information on specific requirements for a particular type of installation, please see the appropriate section. Also, there is a list of phone numbers at the end of the file detailing which office can answer particular questions regarding regulations or where to obtain permits and applications.
Large Service Connection Regulations
Small Service Connection Regulations
NOTE:The list of Water Division regulations is being distributed as an Adobe Acrobat PDF Document. To view the list, you will need the Adobe Acrobat Reader software which is a free download from the Adobe Web Site. If you don't already have the reader, click on the logo below to download your free copy of Acrobat Reader today.

After installing the reader, you may click on the above link to access the list of regulations regarding Water Division appurtenances.